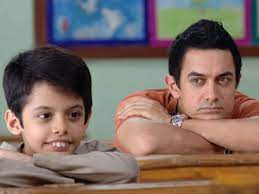 "Curious minds are always the best". Every word of this statement is true. Learning is a continuous process, whether we make it happen consciously or unconsciously.
Elucidating on this, Economic Times has an interesting take on how HR professionals can learn a lot from the structural and organizational approach of Bollywood movies with various people playing different roles contributing to the functioning and growth of the company.
Usha Mathur, Head- HR Operations, Corepeelers India, views a great deal of learning from the Bollywood movie 'Taare Zameen Par'. She is of the opinion that every employee in an organization has the ability to perform, nonetheless, due to different reasons may not be able to produce the desired results. It is in such scenarios that HRs must identify the talent of every individual and provide them an environment to increase their productivity.
Read on to know more.