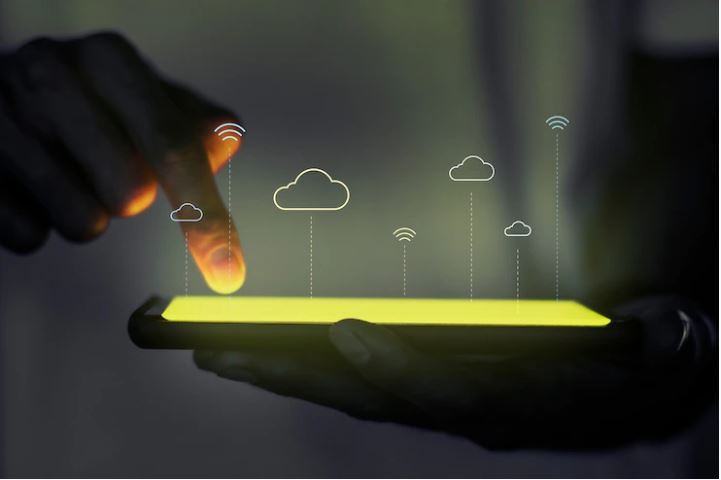 Cloud, today, is more important than ever. Companies and organizations require to operate and compete at an unparalleled level and speed as industries are reshaping beneath them. This calls for rapid innovations, developing more insights from data, and interacting differently with customers, partners, and employees. These basic changes are inter-connected and need momentum to drive them. And this momentum is what cloud services are all about.
For us, at Corepeelers, "cloud services" is more of an umbrella term. It is much more than just technology. We embrace the power to deliver a wide range of cloud services and solutions, making it core to companies and organizations. 
Encompassing all directions of your company, we bring about cultural changes in our solutions that ensure lasting success. From migrating and managing to optimizing cloud infrastructure, our services are designed to bring about industry-specific innovation- to provide convenient access to applications and resources with the help of multi-cloud strategies, orchestration, and automated incident remediation. We support these further with the best security methods to drive your business goals, in all directions. 
We Offer Well-Rounded Cloud Computing Capabilities
Our prowess lies in being able to handle large volumes of cloud workloads- whether you are just starting out with migration to cloud, or already using cloud platforms. With a multi-cloud approach, we help to build sustainable capabilities, so that your company realizes its full promise by realizing its value and outcomes, quickly. 
For companies that are looking to achieve a wholesome digital transformation, and exploit growth opportunities, migration to cloud is essential. We help you navigate through these complexities by building industry-specific strategies so that your business can create a foundation for end-to-end digital transformation and execute a smooth migration to Cloud, that is secure, cost-effective, and agile. 
Managing Multi-Cloud Platforms 
We offer expertise to help you seamlessly integrate and manage the complexities of managing multiple cloud providers. We offer solutions to optimize your hardware and software so that you achieve maximum benefits of cloud. 
Corepeelers uses the latest advances in technologies, automation frameworks, and techniques. Our comprehensive monitoring strategies and dashboards put forward a unified approach to cloud services to maintain the critical business work functionings. 
Security of Cloud Computing Services 
We engage organizations to set up security-hardened components by using various infrastructures. This helps optimize resource utilization to work on more strategic initiatives. 
We help your company grasp cloud-native patterns, optimize network, storage, compute, and operations to save your overall cost in your cloud ecosystem. 
With our distinct approach to cloud services and solutions, we offer to automate infrastructure, optimize resources, and utilize the benefits of software as a service. Whether your company or organization is building a comprehensive cloud ecosystem or making a few optimizations to your current cloud infrastructure, our services allow for a smooth transition. 
Corepeelers understands that digital technology is one of the greatest enablers of business sustainability. And with that understanding, we create industry and function-specific insights for businesses through cloud.